People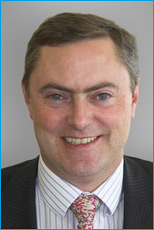 Stephan Drooff was born 1962 in the sphere of influence of the Carnival in the Rhine area near to Düsseldorf. During his studies of Management Science in Cologne and Berlin he started his own business in 1987 working as a company and IT consultant. Also at this time he started a half time job at the Technical University of Berlin. His Diploma about electronic trade interchange got the popular "Europe Award" from the Berlin Society of Businessmen and Industrials.
After his studies he worked at the interface between research and industry at the Technology Transfer Agency of the Technical University Berlin in the position of the deputy manager. Three years later he became head of the new established department for organizing conferences and meetings. Five semesters of teaching marketing and project management at the College for Technology and Management have extended his practical experiences.
Since February 1995 he is Managing Director of BWO Marketing Service GmbH and since the end of 1998 he is also Managing Director of IT Service Omikron GmbH.